By Monique Reprezas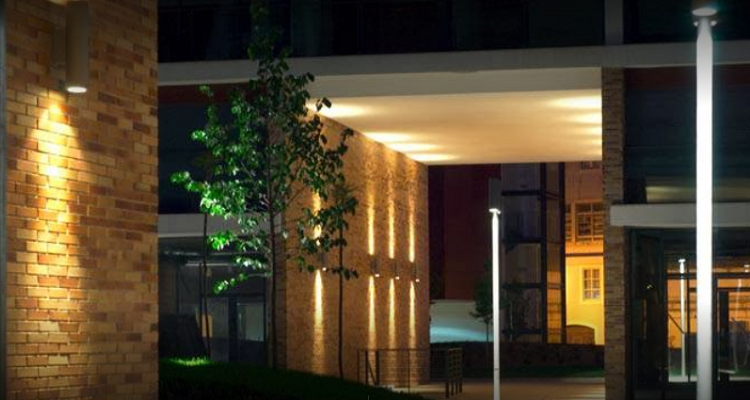 Alcântara Rio 2 will be next to this existing venture, Alcântara Rio / Google Maps
Four projects will emerge in the capital, two in Alcântara, one in Graça and another near Parque das Nações.
Idealista reports that Spanish company Cerquia, which has been operating in the Lisbon real estate market for 13 years, has joined Spanish company Acciona to develop major residential projects in the capital. Four developments, of nearly 1000 new apartments, are planned in various areas of the city, one of which will have 300 units to rent.
One of the four developments is on Avenida de Ceuta, on a plot of land near the residential and commercial condominium Alcântara Rio, which has been empty for years, and now functions as an EMEL - Empresa Municipal de Mobilidade e Estacionamento de Lisboa (Lisbon Municipal Mobility and Parking Company) car park. That is where the Alcântara Rio 2 will emerge, a 74-unit apartment building, which will complete an old, unfinished, project. The works should start in the second half of 2020.
According to Idealista, Carlos Cercadillo, founder of Cerquia, said, "Cerquia is the managing company and Acciona is the investment company, that is, we manage the projects here as if they were ours and Acciona brings nothing, neither people nor technology, just the finance." According to the official, this was the option taken by the two companies because "Acciona has the "capital" and "Cerquia the knowledge of the market". "We have been in Portugal for many years and it is almost as if we were Portuguese. We are not a Spanish company that has now come to Portugal to make speculative investments and leave," he said.
Neves & Ferrão reached out to Mercedes Arribas from Cerquia that confirmed previous reports written by Idealista regarding the statement made my Carlos Cercadillo.
In addition to the Alcântara Rio 2, Cerquia / Acciona plans to build a development near Parque das Nações that will have 800 apartments, 300 to rent, another in Graça, with 100 apartments, and another in the Alcântara area, which will have 18 lofts. With sales of one thousand apartments, the companies expect to make about 359 million euros, considering that prices will vary between 250 thousand and 400 thousand euros, depending on the types and location.
The Four ventures
Av. Alfredo Bensaúde (Moscavide/Parque das Nações): will have 800 apartments, of which 500 will be for sale and 300 for rent. On average, the units for sale will have 100 square meters (m2) and those for rent, 50 m2. It will also have 21000 m2 for a hotel and a commercial area. Construction and marketing will begin in the second half of 2020;
Alcântara Rio 2 (Av. de Ceuta, Alcântara): It will have 74 apartments with an average area of ​​115 m2 and works will begin in the first half of 2020. The project is next to an existing venture called Alcântara Rio and will be called Alcântara Rio 2. It is a project of the construction company Obriverca that did not advance and ended up in the hands of BCP, from whom Cerquia bought it;
Rua Prior do Crato (Alcântara): This is the Rehabilitation of a building bought from the Novo Banco that is right in front of the future Alcântara Rio 2, on the corner of Avenida de Ceuta and Largo de Alcântara. The works begin in the first half of 2020 and will have 18 lofts;
Graça: It will have 100 apartments and there are no concrete dates yet, because the project is "in the process of analysis and development" based on a previous study of housing in the Lisbon City Council.