Christmas is always a joyous time. You can feel it in the air, you can see it on a person's face, and you can show it through gratitude and the giving of gifts. We received a phone call from Abracinhos Divertidos, and we were moved when they explained who they are, what they do and when, instead of asking for a donation, they tried to sell us their products.
Abracinhos Divertidos is a company that employs people who are both mentally and physically disabled. They take great delight in watching their employees slowly improve day by day. From packaging to making gifts and soaps, to selling and invoicing, they perform simple tasks that helps them improve their confidence and the company has noticed small improvements, such as an employee doing simple things they never could before.
Abracinhos Divertidos has been in partnership with APPACDM for the passed 9 years. APPACDM currently has 45 people who provide training for people with disabilities. They promote the inclusion of people with disabilities in society, enabling them to develop their potential, share common places, make choices, have a socially valued role and grow in relationships.
Neves & Ferrão paid a visit to Abracinhos Divertidos yesterday to meet with the employees and to see first hand how they work.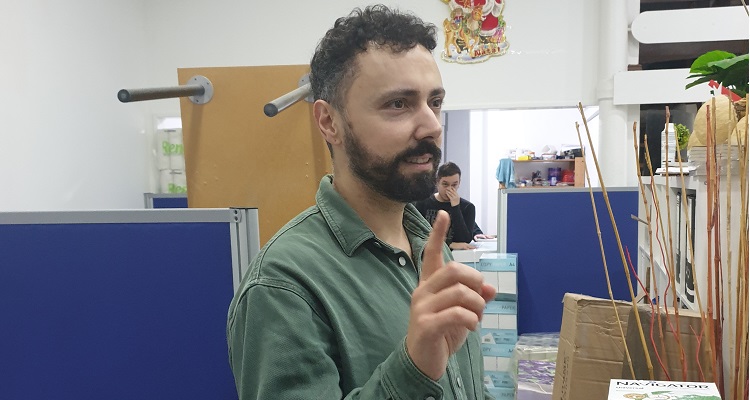 Pedro Ferreira | Founder of Abracinhos Divertidos
From office stationery to toys, from gifts to honey and jam, Abracinhos Divertidos has quite a few products to offer.
Pedro Ferreira said, "We work with Santa Casa da Misericórdia because the gifts take a long time to make and we currently have a lot more sales. They have mentally and physically disabled people, and we have a special interest in the mentally disabled because it is a lot more challenging for them to find a job than it is for a physically disabled person. We have noticed improvements with the mentally disabled that we have working here. For example, our employee João has a mental illness where he sees things that are not really there, and has always been scared to walk in public alone. After some time here, he started losing that fear, and now he is able to walk alone. These are simple improvements and we are very happy with them. The work that the employees do are repetitive, and they end up doing things that they could not do before. It is very helpful for them to work instead of sitting at home, not only because of the improvements, but also because these mental illnesses are treated with medication and this is costly. Working certainly helps with these expenses."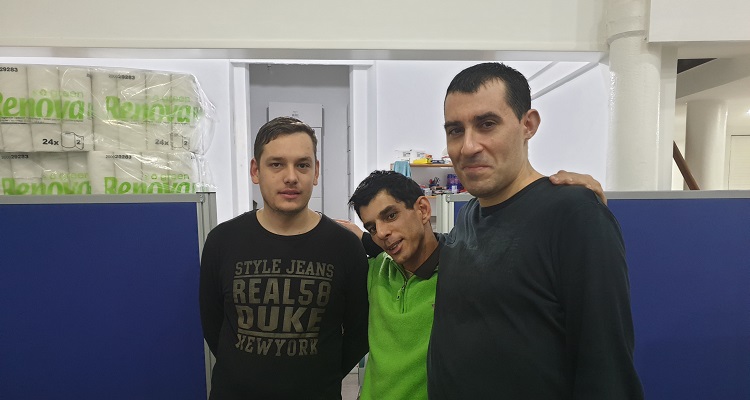 Rafael, Herlander and João | Company employees
We told Pedro that the reason they caught our attention is because they did not try to ask for donations. They called us and explained what they do and tried to sell us their products; They employ people with disabilities and all this moved us and that is why we paid them a visit. Pedro appreciated that and continued to say, "We phone companies to talk to them about what we do, and only one in a thousand will be rude to us or think we are scammers. Most people believe us and are moved."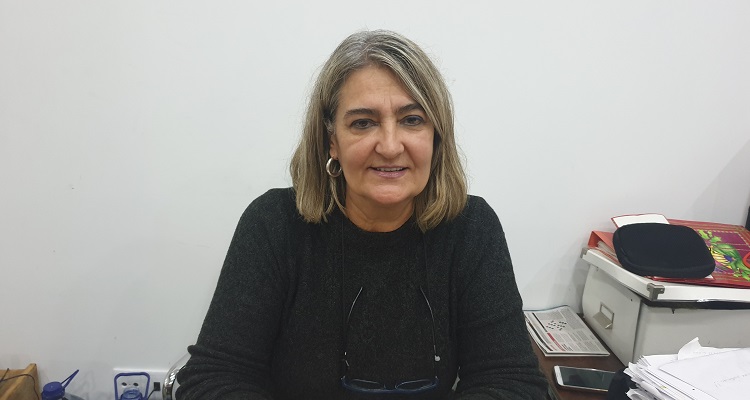 Eduarda Faria Ferreira | Sales Representative
We met Eduarda Faria Ferreira who is in a sales position at Abracinhos Divertidos, who spoke to us about working at this company and with her co workers. Eduarda said, "I am 64 years old, and I have worked here for about 2 years now. My disability is my age, because people cannot find a job when they reach a certain age. I love working here and I especially enjoy watching the employees work here and how they end up doing things they could not before."
Eduarda spoke about João as well, and mentioned his fear of walking alone in public, and said that she just tries to encourage and strengthen him to help him overcome this fear. She also spoke about a man named Rafael. She said, "He is 22 years old and has the mentality of a 9 year old. He is so sweet and works very well." As Eduarda said this, Rafael walked passed us carrying packages with a smile on his face.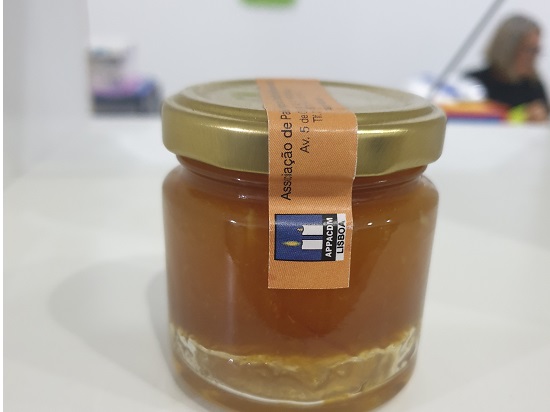 Honey, made in the Quinta dos Inglesinhos, APPACDM
We have supported Abracinhos Divertidos for 2 years, and are inspired by the employees we have had the pleasure of meeting.