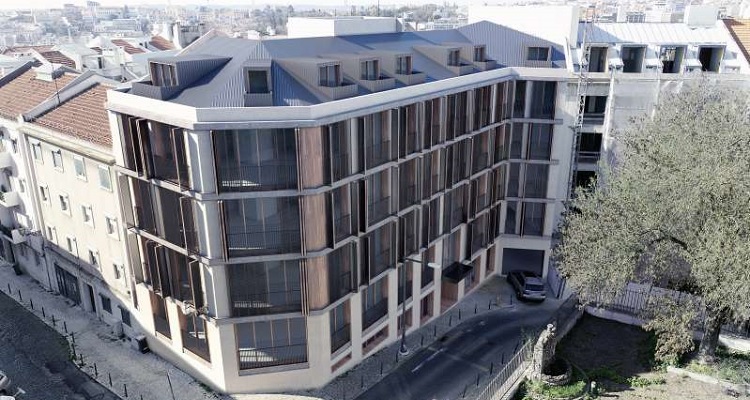 Future facade of YUP | Front view - Christie's
YUP will give "flexibility to life"
Young Urban Property (YUP) is a venture designed to respond to the "flexibility of life" for young urbanites, says Paul Henri Schelfhout chairman of Finangeste, according to idealista.
The venture will start next to Campo Mártires da Pátria, it will have 20 apartments, 1 and 2 bedroom apartments, between 66 and 115 square meters, which can be adapted according to the wishes or needs of those who live in them. It features a laundry room, gym and a varied dining area on the lower floor. The building was vacant and the rehabilitation works will be completed in 2021.
This venture is distinguished from others emerging in the capital, as it is a modular building - "for example, it will be possible to change the layout of the house divisions: a 1 bedroom set to a studio and a 2 bedroom to a 1 bedroom."
For Eduardo Capinha Lopes, architect responsible for the project, we are facing a project quite different from the other "well-behaved" that are emerging in Portugal.
"One day the owner can have a 1 bedroom and the next day, can turn it into a 2 bedroom or studio, as needed."
Paul Henri Schelfhout says that YUP is a project focused on the flexibility and mobility of people. "Lisbon is changing and this is reflected in the architecture. Three years ago, there was no way this product would have been successful, but things have changed because of the need for mobility.
When asked about a project aimed at the Portuguese, Finangeste's chairman says there is a lot of demand for this type of product in Portugal, which does not mean that there are no interested foreign investors.
more info