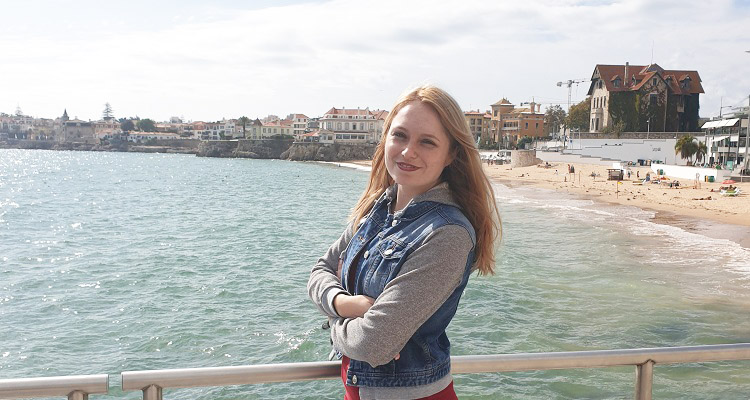 Walking along the beach becomes a wonderful routine when living in Cascais | Image by Neves & Ferrão
My journey in Portugal started eight months ago, and as an expat myself, I would like to share my experience here and why I would recommend Portugal to anybody that is looking for a new home. Portugal became a safe haven for me, as I left my home country because of safety reasons, and I am happy to say that Portugal has become home.
Portugal offers a variety of lifestyles; whether you are attracted to the buzzing city-life or rural tranquility. You will find that the property market is very affordable here, when compared to other western european countries like Spain or France, where prices per square metre in the city centre can reach 10500 euros per square metre, compared to the lower cost of 4500 euros per square metre in Lisbon. So you will be able to get a lot more value for your money if you choose to invest in a Portuguese property. Click here to see a "cost of living" comparison between France and Portugal.
Portugal has grabbed the interest of many people from around the world, especially in the Algarve region and in Lisbon. Gold visas and other tax incentives have been successful in attracting expats to the country.
Secluded beach in the Algarve region | Image by Cristiano Pinto
It only takes one visit to the south coast of Portugal to understand why expats choose to relocate or purchase a holiday property in the Algarve. The number of tourists has grown in recent years and people who choose to live permanently in this region are increasing as well.
The Algarve is best known for its magnificent beaches, delicious food, wonderful weather and is a paradise for tourists, as well as its locals. It is also great to keep active, as there are many great walking, hiking and biking trails, as well as a variety of sports available for all ages. For those seeking an adrenaline rush, there are activities available such as parasailing, scuba diving, hand gliding and abseiling. Then there is golf; A sport that has brought the Algarve many international awards. This region has, more than once, been voted the best golfing destination in the world.
The Algarve is about two and a half to three hours south of Lisbon. In the fifteenth century, this was the area where the Portuguese started their journey where they discovered different people and their cultures. The coastal line stretches as far as the eye can see, with waters mostly warm and calm, and the cliffs are clothed in a golden colour.
The most significant towns being Silves, Lagos, Portimão, Albufeira, Tavira and Faro; each one displaying its own character, from traces of its Arab past being preserved in Silves, to the more cosmopolitan cities of Portimão and Albufeira.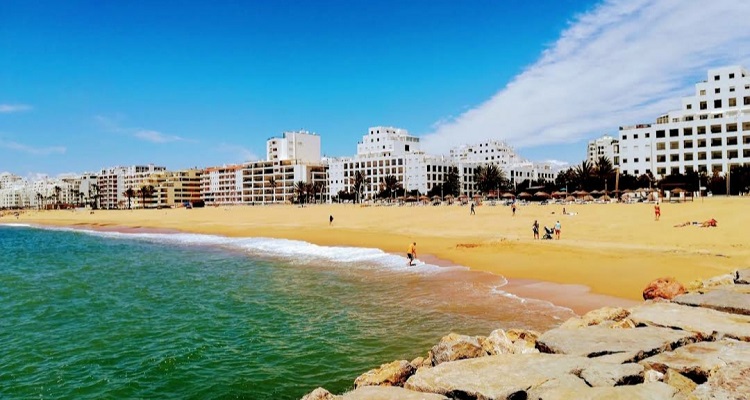 Forte Novo Beach, Quarteira | Image by Google maps
In Quarteira, you can get a three bedroom apartment for 150 000 euros in the old town. It will probably need some renovating, but will certainly attract people who want to rent, if you want to use the house as an investment when you're not there. Quarteira is a Portuguese civil parish in the Algarve. For a number of centuries, it was a modest fishing village, situated on the edge of a three kilometre beach. Created in 1916, the civil parish became known for its fishing, beaches and forests of pine. Quarteira was elevated to the status of "city" on the thirteenth of May, 1999.
Lagos is another interesting option. It is one of the most visited cities in Portugal and is known for its walled old town, rock formations, hotels, restaurants, bars and beaches. The majority of this city's population resides along the coast and works in the tourism industry; The inland region is sparsely inhabited, with the majority of the people working in agriculture and forestry. Lagos is also a historic centre of the Portuguese Age of Discovery. If you are on a limited budget, you may want to give this city a miss as prices have risen a lot in recent years.
Basílica da Estrela | Image by Omelhorblogdomundo
Now, let's talk about my favourite city, which is the capital, Lisbon. One of my favourite things about this large city is how you can find yourself in a busy main street, and then you could just walk into another street and find complete serenity. If you are interested in buying in the country's capital, and you are looking for good value for your money, then consider the increasingly popular district of Lapa or perhaps Alfama.
Lapa is a former parish and has a few sights, such as the well known Jardim da Estrela, that neighbours Basílica da Estrela, which is a minor basilica in Lisbon. If you are looking for a place with spectacular high views, as well as a quiet feel, Lapa would be the place for you.
Then there is Alfama, one of Lisbon's oldest areas, which is lined with cafés and shops selling traditional crafts. Passengers fill the historic no. 28 tram, which winds through the district of Alfama up to São Jorge Castle. Views from Miradouro da Graça terrace stretch over the city to the Tagus river. In the evenings, fado music is heard in some of the area's restaurants. This district contains many of the most important historic buildings, which include the Sé Cathedral, the Panteão Nacional and the Igreja de Santo António. Historically, Alfama was associated with poverty and squalor, however, today, it has shrugged off this gloomy reputation and has transformed into a fashionable district, but still retains its distinctive character.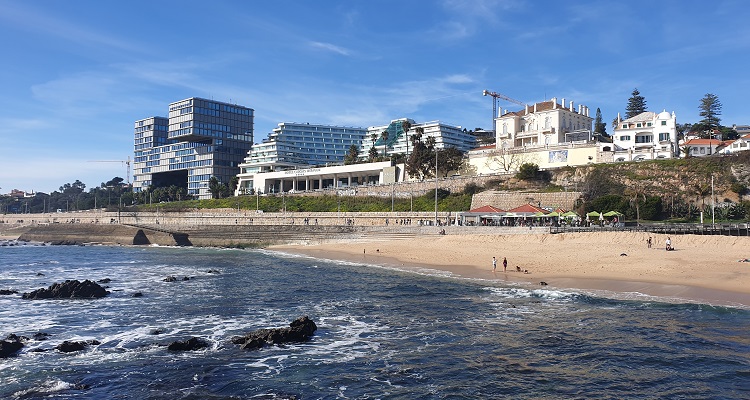 Cascais beach | Image by Neves & Ferrão
There are many locations in Portugal where you can enjoy life on the beach, and Cascais is definitely one of the favourites on this list. It is known for its sandy beaches, as well as its busy marina. This charming coastal resort town started out as a fishing port and became a popular holiday resort back in the nineteenth century, with the prosperous families of Europe. Magnificent buildings and beautiful parks spread throughout the town as a result of the inundation of European visitors. This alluring atmosphere continues to this day.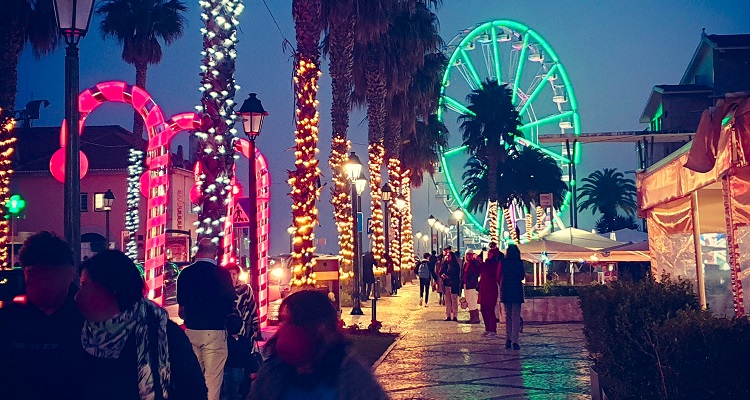 Cascais in Christmas and New Year's Eve | Image by Neves & Ferrão
Cascais is one of Portugal's best known and most desirable locations. Not only does Cascais have that feeling of comfort and leisure, but it also offers the convenience of living near the country's large capital, Lisbon, which is only a forty minute drive away. During the festive season, there are many Christmas decorations throughout the cities of Portugal, and Cascais is one of those cities that really stand out when it comes to Christmas décor.
I experienced one of the most magical Christmas' of my life here. With beautifully lit and decorated streets of the village, freshly baked chestnuts, strolls on the beach, the small markets that spawn in the parks and squares, the tradition and cheer in the air, the ferris wheel overlooking the town on one side and the sparkling ocean on the other, and lastly...that feeling of being in a safe haven.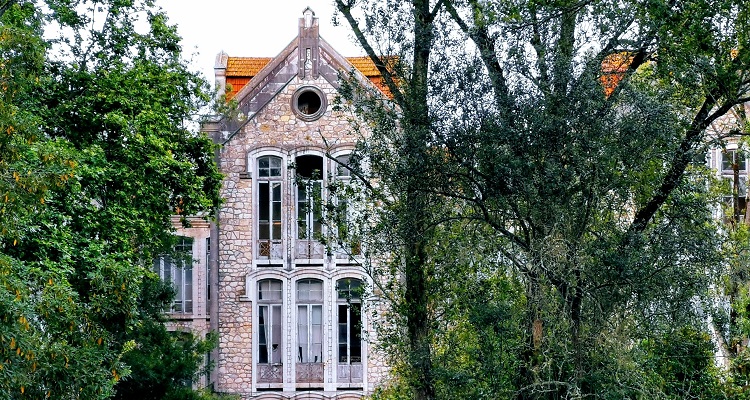 Dom Carlos Park in Caldas da Rainha | Image by Mário Rui André
The following locations are places that I have only heard of and would like to visit still. I have heard of a hidden gem called Caldas da Rainha. It is best-known for its sulphurous hot springs as well as its ceramic pottery. Caldas is a UNESCO Creative City, and was founded in the fifteenth century by Queen Rainha Dona Leonor, who established a hospital and a church at the site of some therapeutic hot springs. The thermal hospital Rainha D. Leonor is the oldest purpose-built institution of its kind in the world. It has a small town feel, as well as low prices to go with it.
There has certainly been more British interest in the southern part of the country, however, Porto is becoming more and more popular as well. It is a busy commercial city with rich cultural heritage, which is evident in its variety of architecture. Many of the city's old buildings and streets have been rehabilitated. Ribeira, a UNESCO world heritage site, is full of narrow and cobbled streets, as well as bars and eateries, where you can take in the beautiful riverside view. The weather, however, is not as sunny as it is in the southern parts of the country.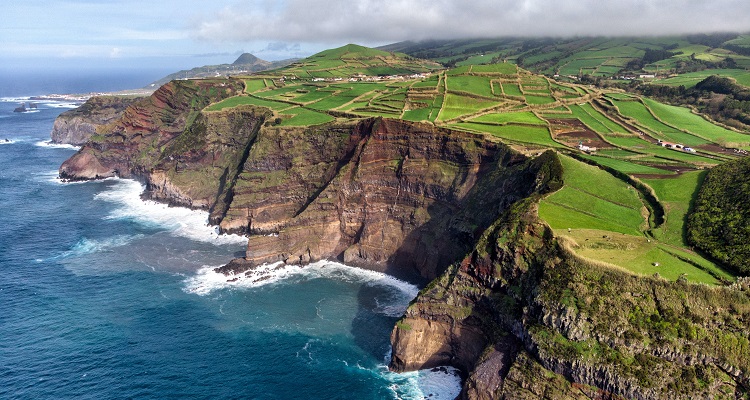 Azores | Image by Yves Alarie
Then there is the beautiful and interesting Azores and Madeira. They certainly deserve a spot on this list, as both are autonomous regions of Portugal. Let's first talk about Azores. The most interesting fact, in my opinion, is that it is an archipelago composed of nine volcanic islands. There are a number of expats living here, so this would be a great start to your new life, because fitting in would not be an issue. These islands are known for their beautiful lakes, volcanic craters, colourful hydrangeas and its manor houses. Tourism, fishing, agriculture and goverment jobs are the major industries in the Azores.
Madeira Island | Image by Benjamin Begin
And then there is the beautiful Madeira Island. It was named the "World's Leading Island Destination" in the years 2015 and 2016. Not only was Madeira one of the first tourism destinations in Europe, but it was, and still is, also famous for its sugar, flowers and wine. If you love the beach, you will be happy to find that Madeira's sea temperatures are the warmest in Portugal. The day to day life on this island is tranquil for tourists, expats and locals, and the culture is extremely diverse for an island. Churches that host organ music festivals, museums with flemish art, traditional folk festivals and art exhibitions are only a few examples of this island's vibrant culture scene.
Communicating in Portugal can be a challenge, but it certainly is not impossible. As a native English speaker, now living in Portugal, I haven't yet mastered Portuguese because it is difficult to learn. However, do not be discouraged, because many locals are able to speak English and they are usually very friendly and welcoming. For instance, in most restaurants and cafés (and believe me, there are plenty), it is easy to order both traditional and non-traditional tasty dishes from every corner of the world, in English, as you will be understood. Of course, as in every other place in the world, knowing the native language is a relevant advantage, so I will keep trying to learn.
This is home.