Lisbon's skyline is about to change
Real estate investments continue to rise and proof of this was the Lisbon Real Estate Show, Salão do Imobiliário de Lisboa - SIL 2019, which took place from the 10th to the 13th of October. The promoters continue to bet millions of euros on new projects in Lisbon that promise to change the city's skyline, given its grandeur.
This time the geographical bet was on Marvila, Lumiar, Campolide, Olivais and Alcantâra, and promise to be directed to all types of demand, from the middle class to the national and international upper class.
The projects have presented a total of about one billion euros in investment.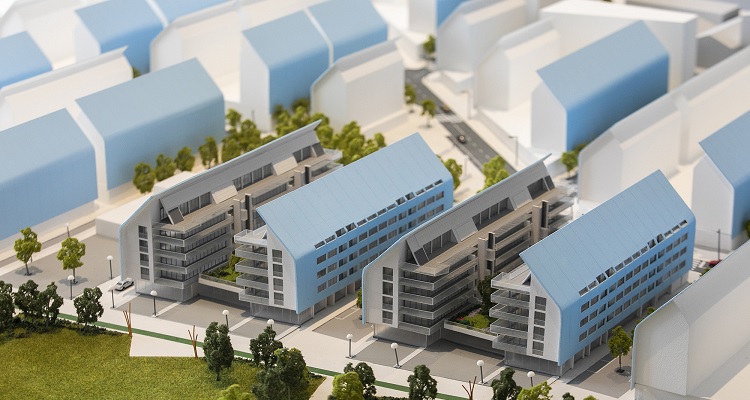 Prata Riverside Village
The Prata Riverside Village is located in Marvila and is a VIC Properties project signed by Renzo Piano, winner of a Pritzker prize and considered one of the biggest names in global architecture.
Renzo Piano characterized this development as an "urban village in the heart of lisbon with a true neighborhood atmosphere, calm but full of life." It will be a condominium with about 130 thousand square meters and will be completed in the coming years. The residential area will consist of 692 apartments with areas that can reach 260 square meters. It will have 10 hectares of garden areas, offices and a commercial area as stated by the promoter on her website.
In the beginning of October, works began on lot 1, which will have 107 apartments, and which will be added to lots 7 (under construction) and 8 (already completed). The construction of the remaining 9 lots will be completed in the next 4 to 5 years, according to ECO Sapo.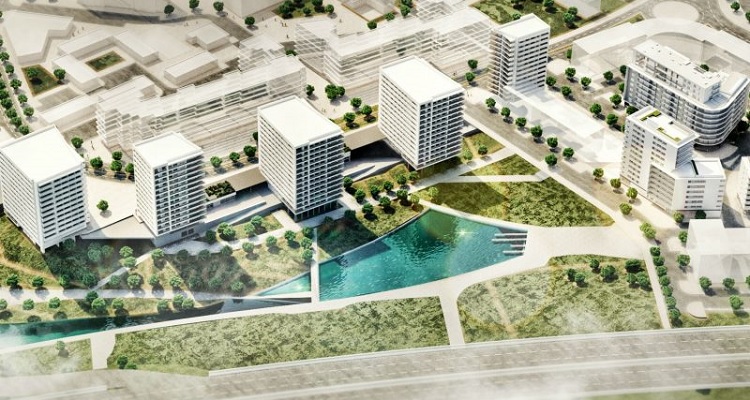 Lago Altear (Altear Lake)
O Lago Altear is in Alta de Lisboa (Lumiar) and is a project of Solyd Property Developers, signed by architect Arnaldo Pimentel Barbosa and aims to respond to the lack of new construction in Lisbon.
The project comprises a total of 10 buildings with over 500 apartments, a lake, gardens, gym, swimming pool, and 2000 square meters of shopping areas. Solyd promotes the venture as "more than a place to live, a place of life."
The first phase of the project has already started with the construction of 2 of the buildings, a total of 101 apartments, from T1 to T5, and will end in 2021.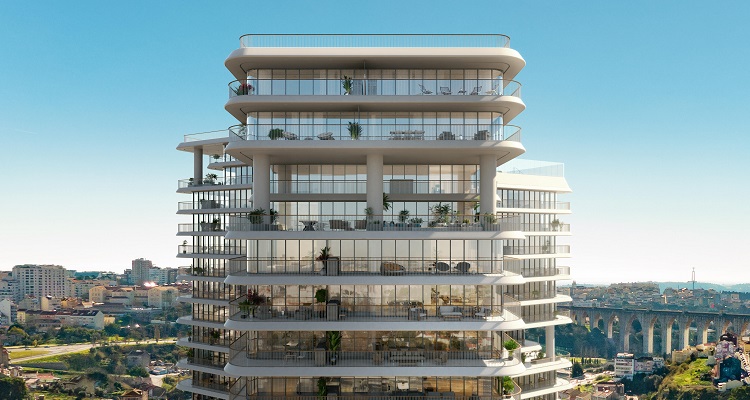 Infinity Tower
O Infinity Tower is in Campolide and is a Vanguard Properties project signed by the Saraiva+Associados architecture firm, defined as "an emblematic building designed to change Lisbon's horizons.
Its 80 meter height will make it one of the tallest buildings in the capital, with 26 floors above ground and consisting of 195 apartments from T0 to T5. The 50,000-square-meter project also offers a wide range of services, including indoor and outdoor pools, paddle tennis courts, gym, spa, car park and concierge services.
Construction will commence soon, with a duration of about 28 months.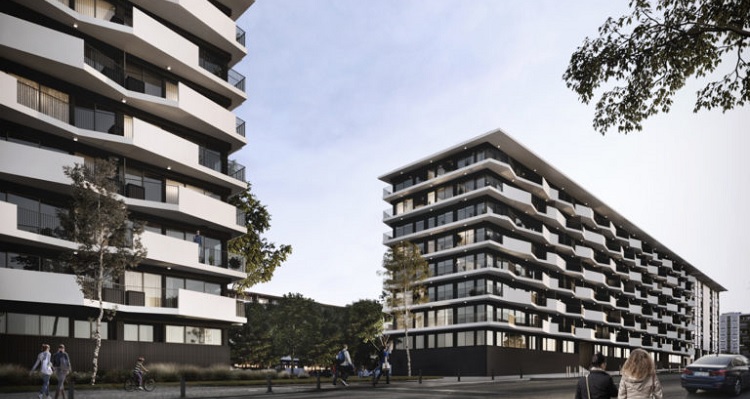 ValRio Terrace Apartments
Olivais will give birth to the project ValRio Terrace Apartments, the responsibility is undertaken by Solyd Property Developers and Habitat Invest, signed by the architectural firm Saraiva + Associados, designed for the pockets of Portuguese families, says Solyd to Casa Sapo.
The development of over 25,000 square meters promises to be "a new center of Lisbon" and will consist of two buildings, consisting of 155 apartments with parking and storage, with typologies between T1 and T4, to which two commercial areas will be added.
The works of the first building started in April this year.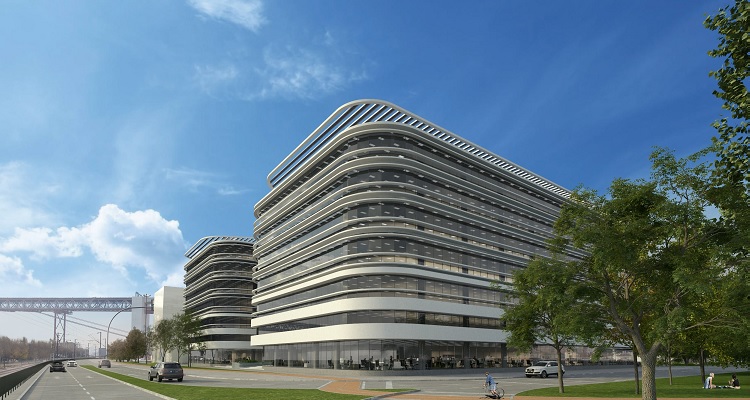 Rivart
Finally, Rivart, a Grupo SIL project also signed by the Saraiva + Associados architecture firm, which guarantees a change to Alcantâra's appearance.
The Rivart will have about 230 apartments, ranging from T1 to T4 Duplex, with areas between 64 and 275 square meters. All apartments will have terraces and private balconies.
There will also be 1.5 acres of new green spaces and two office buildings.
It will be more than four hectares of land, once home to Tate and Lyle's sugar refinery, Castrol Óleos and a storehouse of army ammunition.
Construction work will start early next year.
MORE INFO