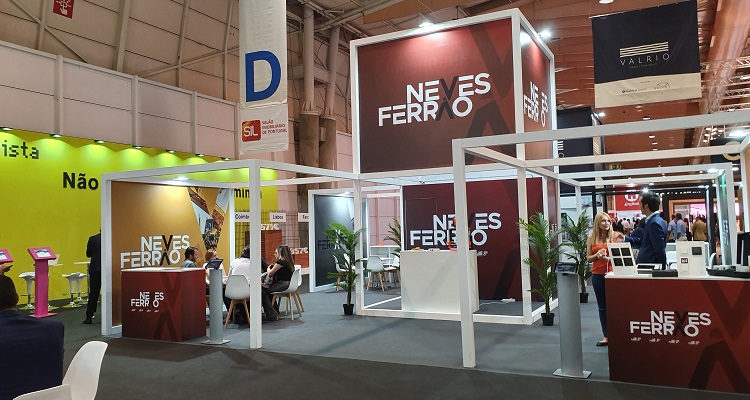 Stand Neves & Ferrão at SIL 2019
Yesterday FIL ended the largest real estate fair in the country (SIL 2019), this year marked by the strong presence of real estate developers and real estate agents.
It was felt in the halls of the fair, the good and dynamic phase that the Portuguese real estate is going through and the amount of new investments that are emerging.
Neves & Ferrão, as it had already announced, presented itself with a new image and separated the departments on the stand itself.
Thus assuming the desired differentiation, as Raúl Ferrão, one of the company's owners, had advanced in the presentation of the rebranding.
Neves & Ferrão separated the departments at the fair as follows: Architecture, Construction, Electricity and Energy Performance Certification, thus allowing a personalized service, focused on the needs of each visitor.
This year we were among the stands of Idealista, Imovirtual, VALRIO Terrace Apartments and Alta de Lisboa.
Visitors to our booth benefited from exclusive discounts that had been prepared for the fair.