By Monique Reprezas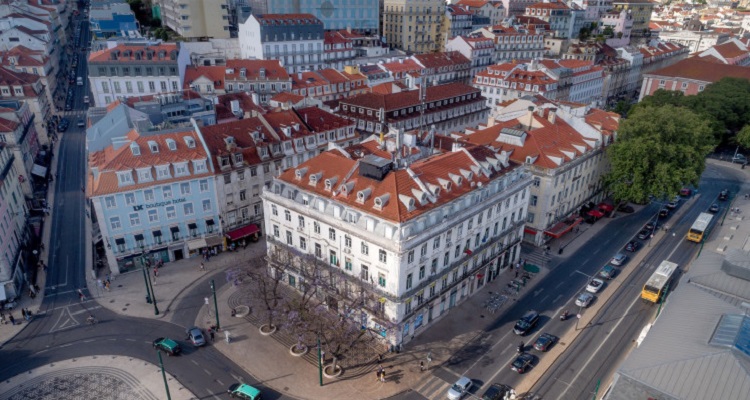 Property of 6200 m2, located in Cais do Sodré | Idealista
Patrizia, a German real estate company aims to enlarge its real estate portfolio in Portugal and Spain by 2020, where Patrizia intends on investing between 300 million to 500 million euros.
According to the Spanish newspaper EjePrime, the strategy was advanced by the new CEO of the company in the Spanish market, Eduardo de Roda. So far, Patrizia's investment in Spain has been 170 million euros. The CEO explained that the company's focus will be on the office, residential and logistics segments, with special interest in Barcelona, ​​Madrid, Malaga and Lisbon. Concerning the residential segment, Eduardo explained that "build-to-rent" will be especially focused on.
Sapo reports that the company's portfolio, which buys assets on behalf of investment funds, consists essentially of retail (29%), office (27%), logistics (19%), residential (12%) and hotel (12%) assets. The last 12 months, Patrizia has invested 310 million euros in the Iberian Peninsula. These investments include the purchase of a block in Cais do Sodré, which was bought in July for about 28 million euros. The property will be transformed into a four to five star hotel with over 100 rooms.
Construir Jornal reports that JLL's Development department concluded the sale of a new block in the center of Lisbon, Tagus Square, located at Praça Duque de Terceira, in Cais do Sodré. The acquisition marks the Portuguese debut of Patrizia. On behalf of the seller, the JLL team was responsible for setting up and conducting the structured sale process of this asset, which generated high interest among several qualified investors.
According to the consultant's diligence and advice in the sale process, a hotel project should be the most potential use for the rehabilitation of the block, recreating one of its original programs.
"Because it is an iconic property in a prime location and with high value development potential, Tagus Square is a real asset, and this was clearly visible in the competitive process for its purchase. In the hands of a leading investor such as Patrizia Immobilien, it will surely give rise to a project that will not only dignify the historic Duque da Terceira square, but will further elevate the entire Cais do Sodré axis in urban terms and create a new point of attraction for this area", comments Gonçalo Santos, JLL Development Director.
Patrizia has over 35 years of experience in the real estate market and 42 billion euros in managed assets worldwide.