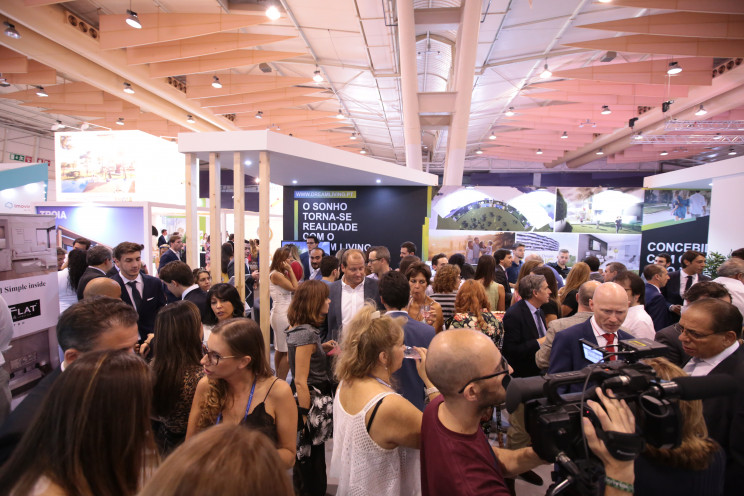 The "Salão Imobiliário de Portugal" - SIL 2019, will take place this year for four days (from October 10th to 13th) and, with extended hours, will give "special focus" to real estate development.
The most important national and international real estate developers will be present at the event, which will be held at the "Feira Internacional de Lisboa" (FIL), in Parque das Nações, Lisbon, taking the opportunity to showcase their latest projects.
According to the organization, the attendance for the 22nd edition of the largest and most important real estate fair in the country is large, and more than 20 Portuguese and foreign real estate developers have already attended.
"A Sonae Turismo - Troia Resort, Planbelas, Civilria, Forus, Pestana Troia Eco-Resort, Alrisa- Alves Ribeiro, Socicorreia, Grupo Libertas, VazConstroi, Martinhal, Krestlis, Vanguard Properties, SGAL – Alta de Lisboa, Solyd, JPS Group, Level Constellation, VIC Properties, AguaPura, Neves e Ferrão, RAR Imobiliaria, City Concierge and Habitat Invest are some of the companies already confirmed to attend. Real estate promotion has had an increase of 63% since last year ", as quoted by AIP, the host organization of the event.
For Sandra Bértolo Fragoso, SIL's manager, the presence of these developers is a reflection of the dynamics in the real estate and tourism market. "We will be counting on the presence of great promoters, who will be at SIL 2019, to present their latest projects. They will have the opportunity to boost business as it is the biggest and most important fair in the industry. "
The spokesperson also said that other real estate developers are completing preparation for the event, which dedicates the first two days (10th and 11th) to professionals and the weekend (12th and 13th) to the general public.
For this year's edition, the SIL organization aims to reach the participation of more than 380 companies and more than 20 thousand square meters (m2) occupied.
REF: Idealista
MORE INFO