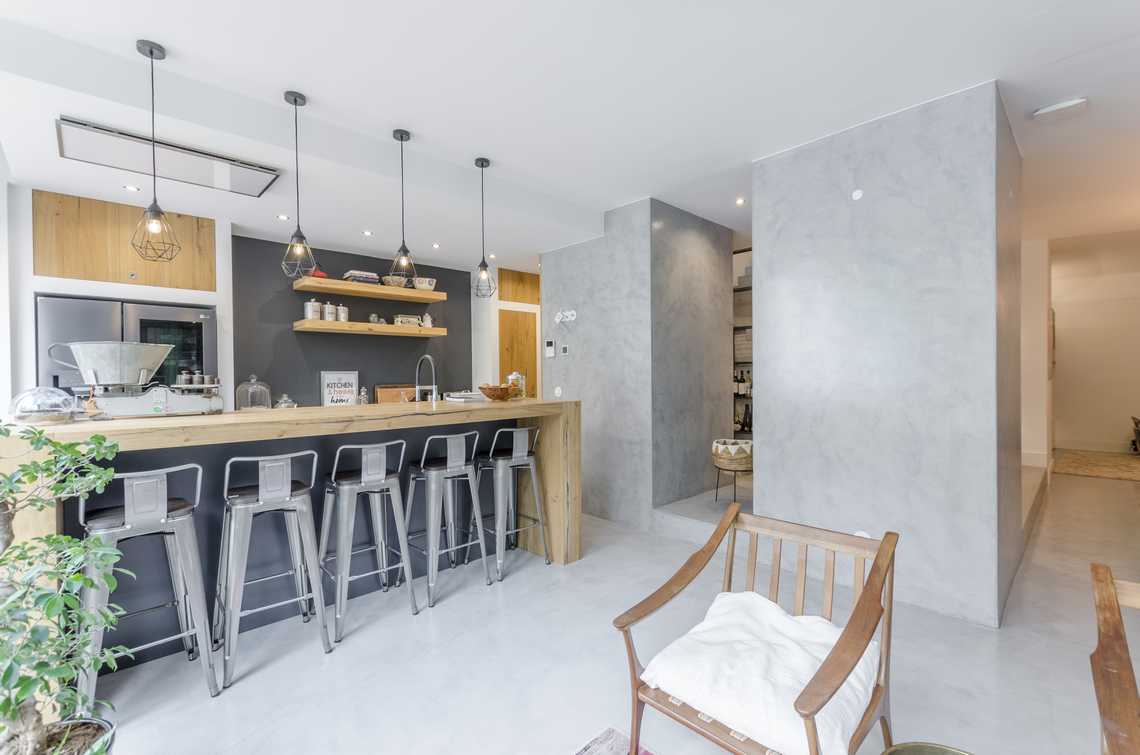 The story of Neves & Ferrão began in 2012, when the partners Joel Neves and Raúl Ferrão created a company which focused on renovation and rehabilitation of apartments, as well as designing architectural and other specialties' projects.
At the moment, we are a steadily growing construction company, with 30 members of staff including the founders Joel Neves and Raúl Ferrão, who provide the look and name of the business: Neves & Ferrão.
Why are we different from other building construction companies in the sector?
We stand out in the construction field by the professional experience acquired, not only by designing architectural projects and managing sites, but also by taking care of every aspect and details of the project, ensuring that the client gets what he/she wanted.
We differ from other building construction companies because we offer a full solution to the investors, from the architecture project to handing over the keys. Most companies do not deliver a solution including handing over the keys. There are consultancy companies which link the investor to each of the specialism companies of architecture, engineering, electricity, construction and renovation. Instead, we offer all of this work, including the consultancy.
During construction, the site manager supervises the site and liaises with the client, managing all the requirements and ensuring that the project is running smoothly and on time.
Our company holds a building permit, a wide range portfolio, and we take our commitments seriously. For every project, we develop a detailed estimate, taking into consideration all possible spending, this way avoiding unforeseen circumstances (going over the budget).
Besides all of this, we also commit to complete the project within the timeframe agreed with the client.
What services does Neves & Ferrão offer?
We are an accomplished and committed construction company, and as such, when we agree a contract with a client, we take care of the architectural project from beginning to completion, handing over the keys on time.
Our portfolio exemplifies our wide ranging experience in the field. We do not stand out for low cost, however that is not our aim, but instead to offer high quality design and safety, and that comes with a price.
We provide overall site management, through a professional member of staff specifically selected for that purpose.
In the last few years, our construction company achievements speak for themselves:
Architecture and specialties design projects completed: 338, started in 2012
Construction and/or rehabilitation contracts completed: 181, started in 2012
Energy performance certificates: over 7000, started in 2014
Electrical systems contracts completed: 159, started in 2016
Technical assistances for electrical systems completed: 421
Ongoing metalwork contracts: 9, started in January 2021
Property investments completed: 9, started in 2015
Events we took part: these were included in the projects, contracts and electrical contracts
Years active: 9 years
The main objectives of Neves & Ferrão are improving its members of staff and partners' lifestyle, to please and surpass clients' expectations, and actively taking part in the economic development in the construction field.